Summary:
Spike/Summers family/Spuffy related short stories of all stripes, in more or less canon order.
rnThese weren't written as a series, as such, they're all standalone stories, but at the same time none of them (so far...) contradict each other, and a few of them (especially the Spike POV ones) were conceived of as being in the same 'verse (which would be slightly AU with regards to the comics, but which more or less fits (with a couple of minor adjustments) with the series canon).
rnI am not including longer stories, especially those which cover a longer period of time or are more AU in nature.

Summary:
The evil vampire is getting Buffy riled up in all the wrong ways... It's hard to ignore chemistry.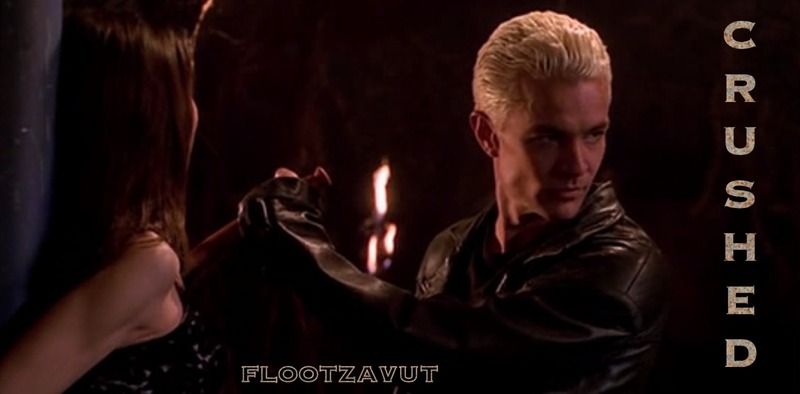 Summary:
"Since he had brought her down here and chained her up and gotten her in this position, she figured Spike owed her one."
A 'what if?' of the episode Crush and the infamous "If I chain you up in my basement and kill your rival, then you'll love me, right?" scene.
Summary:
This is just sex, this is racing after sensation and feeling and life.
A moment of clarity shakes Buffy's certainties about her relationship with Spike.

Moral Waiver
by
flootzavut
[PG-13]
Likes: 46
Comments: 29

Summary:
"A moral waiver is an action by United States armed forces officials to accept, for induction into one of the military services, a recruit who is in one or more of a list of otherwise disqualifying situations."
Xander and Buffy have a frank talk about Spike, and Xander has a couple of rather uncomfortable realisations about some of his own less-than-stellar behaviour.
Banner by the wonderful
javajunkie247
!

Summary:
It was actually kind of reassuring that she cared enough to be jealous. Which wasn't too noble, but hey - he got a soul, he didn't suddenly stop being a man.
A slight AU of the basement scene in "Dirty Girls", where Faith leaves a little sooner and Dawn appears a little later, and Spike and Buffy have time for a little unexpected honesty and understanding.

Dancing
by
flootzavut
[G]
Likes: 33
Comments: 16

Summary:
Spike could never've imagined they'd get to this point.
Tag to the Buffy and Spike scenes in Touched.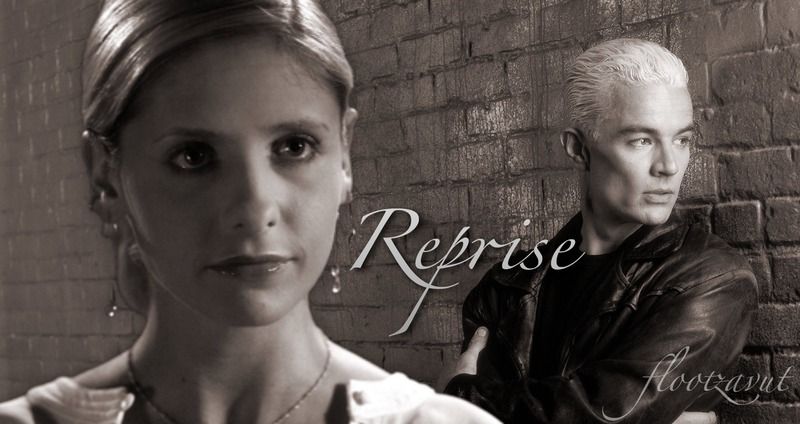 Summary:
It was as if something that'd been wrong and out of kilter for so long had clicked back into place -
snick
- he could almost hear it.
Sometime after the events of
Not Fade Away
, Buffy and Spike finally reunite and rekindle their friendship.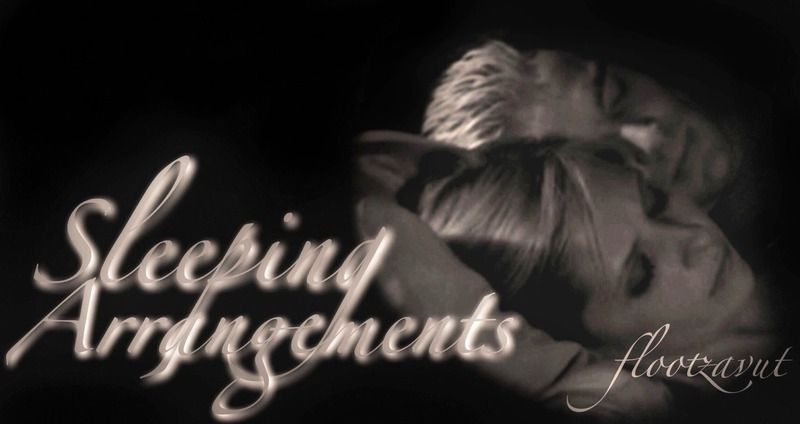 Summary:
The first time it happened, he thought he was dreaming...

Summary:
"I'm counting on you to protect her."
"Till the end of the world. Even if that happens to be tonight."
Decades later, Spike has fulfilled his promise.

Summary:
Spike thought he was done once the sun came up, but it seems like the Powers That Be have other ideas.
Followup to
Time
Banner by
Pfeifferpack
, who is also responsible for this story being written in the first place! Thank you!